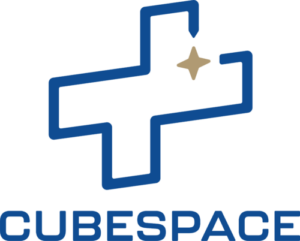 CubeSpace is an aerospace company that specializes in small satellite Attitude Determination and Control Systems (ADCS). We offer modular, low-power ADCS components with class-leading performance, which are designed to be compatible with almost all commercially available CubeSat suppliers. Our service is personalized, and we strive to help each customer find the balance between powerful ADCS performance and reliable operations.
Our 480m2 facility is equipped with state-of-the-art equipment such as 160m2 clean room space with an 8-meter-long dark optics calibration room, humidity-controlled thermal chamber, Helmholtz coil, ⌀900 mm x 1300 mm thermal vacuum chamber, 8kN vibration shaker, auto-winding machine, wheel balancing machine, and high accuracy 3-axis rotation stages.
The CubeSpace team consists of highly qualified aerospace technicians with IPC class 3 training, and engineers specializing in control system research and development. Our company has delivered more than 2200 ADCS components to 140 clients for approximately 240 satellites.
Showing 1–12 of 27 results